---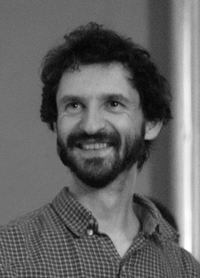 Presentation. Who am I ?
I live in Barcelona and I attend a private consultation in french, spanish and english.
I validated my degree in psychology by obtaining a professional Master's degree in clinical psychopathology at the Aix-Marseille University in 2005.
Thereafter, I did a Phd about « L'identité dans l'exil : clinique auprès de sujets migrants, la question de l'identité dans la psychanalyse » (Identity inside exile : clinic with migrant subjects, the question of identity in psychoanalysis).
Clinical experience
I have over 12 years' experience working in the medico-social sector with patients who suffer from addictions – Addiction Méditerranée, Fédération Addiction, Clinique Saint Barnabé .
I also worked with the asylum-seekers and immigrants, at the Centre Osiris, in Marseille.
In Barcelona, ​​I collaborated with the sociocultural association IBN Battuta, an association to support the integration process for immigrants.
Academic activity, publications
I am very interested in scientific research and I am passionate about teaching.
For this reason, I decided to teach the great concepts of clinical theory to both healthcare personnel and students.
I have experience as trainer for the sanitary-medical sector, imparting courses (with the Fédération Addictions in Paris) on various aspects of clinical psychology, including transference, anxiety, repetition for doctors, psychologists, nurses and other educators within the sector.
Furthermore, I also have experience as an expatriate in Morocco where I taught clinical psycholog at university-level at the High School of Psychology in Casablanca.
I have published articles in French magazines and participated in scientific conferences.
I live in Barcelona where I attend a private consultation in french, spanish and english.
*